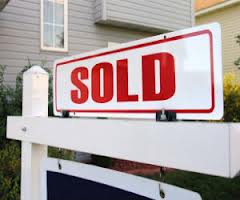 Just a few weeks ago, the house on East York's Marlow Ave. would have looked like a simple starter home — two bedrooms and two bathrooms crammed onto a 17-by-93-foot lot, listed for $469,900.
But by Monday night, after the barn-shaped detached home sold for $525,000 in a flurry of eight competing offers, it became symbolic of something much bigger.
The first-time buyer is back.
"January can be a very volatile month. I'm usually struggling for buyers. But I cannot remember having this much business coming into the new year," says listing agent Carolyn Griffis of ReMax.
Mortgage brokers have also seen a surge since Christmas in would-be home buyers, especially first-time buyers, looking to get preapprovals or to renew approvals that lapsed last fall and winter as they headed for sidelines, waiting for the housing market to cool or crash.
"There seems to be a lot of pent-up demand in the first-time buying community," says long-time mortgage broker Joe Sammut of Mortgage Architects.
"People seem to have let the dust settle (since the market started softening last summer) and they're saying, 'Maybe it's time to buy now that we've had six months more to save up and see what is happening in the marketplace.' "
In fact, the Toronto Real Estate Board (TREB) is reporting a strong start to 2013. Home sales were down just 1.3 per cent in January over a year earlier, welcome news after six months of largely double-digit decreases. And prices were up 4.3 per cent last month across the GTA, according to figures released Tuesday by TREB.
The average sales price of a GTA home last month was $482,648, up from $462,655 in January, 2012.
Assuming the turnaround holds, "expect annual price growth in the three to five per cent range this year," says TREB's senior market analyst, Jason Mercer.
The strong January "suggests that some buyers, who put their decision to purchase on hold last year due to stricter mortgage lending guidelines, are once again becoming active in the market," said Toronto Real Estate Board president Ann Hannah in a statement.
She noted that sales were especially strong in the suburban regions around Toronto, citing the dampening effect of the city's land transfer tax. But affordability can't be discounted: The average sales price of a detached house in the city was $765,049 in January compared to $563,675 in the 905 regions, TREB's January sales figures show.
The resale condo sector remains soft, with TREB reporting a 5.1 per cent decline in sales in January over a year earlier. The biggest drop in sales (6.4 per cent) was in the 905 regions, compared to a 4.5 per cent decline in the city.
The average price of a resale condo in the 905 regions dropped 1.4 per cent to $269,073, while units in the 416 area were down 1.3 per cent to an average $340,295, says TREB.
Townhouses saw the biggest decline in sales in January year over year in Toronto, with sales slumping 11.2 per cent. Prices, however, were up almost 2 per cent, to $418,262. That compares to a 1 per cent increase in 905 sales and a 5.6 per cent increase in price to $359,271.
The sale of detached homes in the 416 region declined 7.6 per cent, but prices held steady, up 2.7 per cent year-over-year. Sales of detached homes in the 905 regions were up 3.7 per cent and prices up almost 7 per cent, TREB reports.
Some 4,375 homes changed hands in January compared to 4,432 a year earlier.
Source: Toronto Star