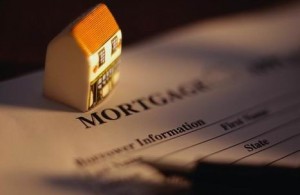 Toronto builders say tougher mortgage restrictions from the federal government are eating into new home sales and gutting consumer confidence.
The Building Industry and Land Development Association says greater Toronto area sales through the first 10 months of the year are 14% below the long-term average. It now looks like 2012 will be the third worst year on record.
Year to date, 29,322 new homes have been sold across the GTA. BILD noted sales have declined for three straight months.
"In an attempt to cool down the market, the federal government has severely affected the building and development industry in the GTA," said Bryan Tuckey, chief executive of the group. "The introduction of stricter mortgage regulations has triggered a decline in new home sales, and if this trend continues, it will affect job creation in the coming years, restricting economic growth."
BILD noted the key role of the sector which created 193,300 jobs and paid $10.1-billion in wages last year.
The group says first-time buyers have been the most affected by the new rules which has taken them out of the market as purchasers.
Among the changes instituted by the government was a lowering of allowable amortization from 30 years to 25 years for consumers borrowing with mortgage default insurance which is backed by the federal government. A longer amortization allows consumers to lower their monthly payment and qualify for a larger loan at the expense of paying more interest over their mortgage period.
The complaint from Toronto builders comes on the heels of a report from the Canadian Association of Accredited Mortgage Professionals Monday,which found 17% of the high ratio mortgages funded in 2010 would not qualify today, including 11% of prospective high ratio homebuyers who wouldn't qualify under the new 25-year amortization rule.
According to RealNet Canada Inc., 2,792 new homes were sold in October, which is the second-lowest October on record. High-rise sales still dominate and were 1,914 of the October number — the fifth best showing for that month.
Prices continue to remain stable. The RealNet New Home Price Index for a low-rise home was up 16% from a year ago to $616,623 while high-rise homes rose 2% to $439,328 during the same period.
Source: Financial Post