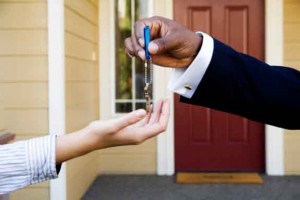 Home Ownership
Real estate is a great investment. And with increasing housing prices, it's more important for first-time buyers to get a foot on the first rung of the property ladder
Needs vs Wants:
With an appreciation of what you can afford, determine what you need vs what you want with respect to the price range you can afford:
Consider your current lifestyle as well as any lifestyle changes you foresee longer term
Select an urban, suburban or rural location that best serves the needs of your evolving lifestyle
Choose neighbourhoods in close proximity to the amenities that are most important to you like schools, shopping, entertainment, recreation and transportation
Consider your commute times to work, school, friends and family
Determine the size of home you require, such as the minimum number of bedrooms, as well as any other space requirements, like room for a home office
Understand which home features are most important to you, such as additional bathrooms or a large yard
Decide on a property type that suits your lifestyle, needs and finances whether condo, townhouse, single or multi-family dwelling
Financial advantages of homeownership:
Homeownership is the single largest source of savings for Canadian households.
Your payments build equity (as opposed to renting, where your money goes to the building owner).
Unlike other investments that can be volatile, when you buy a home the increase in its value is relatively steady. The average price of a house for sale on the Canadian real estate market has increased every year since 1998.
The return on investment for a house can be substantial. In 2004, the average house price in Canada rose by 9% in just one year. It also experienced a 27% increase over four years.
Homeowners can use the equity in their homes as security for other loans.
Buying a home and building equity is the first step on the property ladder. It gets you into the housing market, keeps you in touch with increasing house prices, and puts you in a good position to trade up to bigger and better homes as your circumstances allow.
Other advantages of owning:
Pride of ownership. When you own, you have the freedom to renovate and decorate as you please.
Family and community. Homes can strengthen ties to your family and members of your community. More than basic shelter, homes can be a legacy passed on from one generation to the next.
FINANCING
Organizing your finances is the critical first step in your home purchase
Consider the one-time costs associated with a home purchase, including a down payment, legal fees, inspection fees, taxes and moving expenses.
Understand ongoing monthly costs, including mortgage payments, insurance, utilities, property taxes, maintenance and, if applicable, condo fees.
Take into account the equity you may have in your current home and the applicable mortgage options available for your next move.
Pre-qualifying for a mortgage gives you the comfort of knowing how much and what your monthly payments will be.
A pre-approval from a mortgage lender protects you against interest rate increases for a given period during your home search.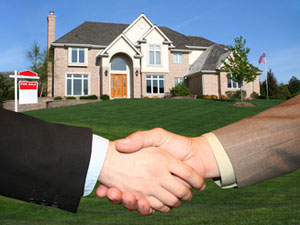 Cost to Buying a Home
How much does it cost to purchase a home?  In addition to the price of the property, there are additional cost involve that every buyers should know when purchasing a property.  Some of these costs must be paid before closing, others are paid at closing, and some may be financed at closing. Overall, it is recommended that you set aside approximately 1.5% of the purchase price to cover closing costs, adjustments and fees.
I have listed some of the common additional cost below:
Mortgage Application and Appraisal Fee – This is paid at the time of application
Property Inspection – Before you buy a property, it is wise and recommended to have it inspected by a qualified professional property inspector. The inspector will provide you with a written report.  Costs are approximately $250 – $500 paid at Inspection.
Legal Fees – lawyers fees vary, and are payable at the time of closing.
Property Survey – although can be provided by seller, a new survey starts at approximately $1000, and depends on size and configuration of the property. These fees are paid at time you obtain the survey.
Land Transfer Tax – This is a sales tax charged by the provincial government and/or Municipal government.
Mortgage Financing Fees – Many mortgage companies charge appraisal and processing fees. These fees can be several hundred dollars. If you are borrowing more than 80% of the property value (high ratio financing), there will be a mortgage insurance premium added to the face amount of the mortgage. These fees are usually paid at time of closing.
Insurance Policies – You may wish to consider a closing insurance policy (about $40.00) and/or home warranty policy $230.00-$350.00. As well, you will need property insurance and occupier's liability insurance. Contact an insurer well in advance of closing in order to ascertain the costs, and to have the policies in place at closing.
Adjustments – Taxes, Fuel etc. will be apportioned to the seller and buyer at the time of closing.  The buyer's lawyer arranges for these adjustments with the seller's lawyer as part of the closing process.
Ready to Buy ???
Please give me an opportunity to help you with your properties search.  I will provide you with a list of properties based on your search criteria and information about the respective communities.
Please contact me at (905)940-4180 to book an appointment for properties viewing at your convenience.
This is Not intended to Solicit anyone who is currently working with a realtor.