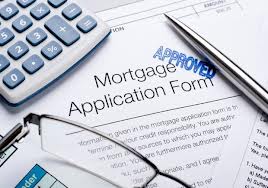 Hint: It's much more than just getting a good rate!
Some people think that all mortgages are more or less the same. They're not. There are all kinds of different mortgages offered by banks with different features and benefits.
Knowing what these features are can help you pick the right mortgage and potentially save you a lot of money. Here's a quick overview of what to look for in a mortgage and how to pick the perfect mortgage for you.
Rate Is Important (But–It's Not Everything)
Selecting a mortgage with an attractive interest rate is important because the lower the rate is, the less interest you will end up paying and the faster you can pay down your mortgage. But don't be fooled into thinking that a low rate is the only thing to look for in a mortgage. There are other factors just as important as a low rate that can help you be mortgage free sooner.
A Little Flexibility (Please!)
While it makes perfect sense to make regularly scheduled payments on your mortgage, the ability to make additional payments, when it's convenient for you, is a huge plus. If your income fluctuates or you occasionally have additional funds at your disposal, having a mortgage with a flexible payment plan can help save you thousands of dollars in interest. For example, simply putting an extra hundred dollars a month against your mortgage, above and beyond your regular payments, can help you pay off your mortgage years sooner.
Fixed or Variable Rate? (Why Not Get the Best of Both Worlds?)
Almost everyone who takes out a mortgage has to wrestle with the question of whether to go with a lower variable rate that could go up or down as interest rates change, or to lock in a higher fixed rate that you know won't change until the term has expired. For most mortgages, you have to choose one or the other and it's a difficult decision to make because interest rates are notoriously difficult to predict. However, there are some mortgages that allow you to combine fixed and variable rates so you can take advantage of lower variable rates, while still being able to lock in a portion of your mortgage at a fixed rate for stability.
As you can see, picking the perfect mortgage is about more than just getting a great rate. Ideally, it's about getting a great rate and taking advantage of other money-saving features such as flexible payment options and the ability to combine fixed and variable rates.
One mortgage that does offer all of these features is Manulife Bank Select, whichalso combines a mortgage and high-interest chequing account in one convenient product. Manulife Bank Select is an excellent choice for first-time homebuyers and people renewing their mortgage. It comes with a great rate, flexible payment options and the ability to combine fixed and variable mortgage rates –in other words, pretty well everything you want or need in a mortgage.
Source: Toronto Star