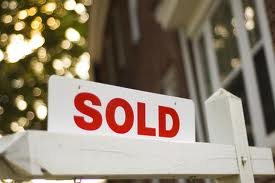 Home sales continued their downward slide across the GTA in March — down 17 per cent over the same period a year ago — but prices continue to climb, according to figures released by the Toronto Real Estate Board Wednesday.
Overall, home sales were down 14 per cent for the first quarter of 2013, thanks to a slump in sales that began last summer.
But the drop in sales has yet to impact prices: The average house price for the quarter was $519,879, up 3.2 per cent from the first quarter of 2012, said TREB.
Despite an upswing in new listings in March, heading into the peak spring market, there remains a shortage of enough houses for sale in some Toronto neighbourhoods close to the core and to transit which continues to fuel bidding wars that are pushing up prices.
Once again, condos saw the biggest slump in sales, with 18.4 fewer resale units trading hands last month over March, 2012, declines that were felt with equal force in both the City of Toronto and the 905 regions.
Prices, however, held up with Toronto condos selling for an average of $367,595, up 2 per cent over March of 2012 and 905 condos selling for an average $278,984, just 1.3 per cent more than they sold for a year earlier.
Detached homes also saw a significant downturn in sales, off almost 18 per cent year over year. But the decline was most severe in the City of Toronto at 21.6 per cent, compared to a 16.4 per cent drop in detached sales in the 905 regions.
The average detached home sold for an average $846,828 in Toronto compared to $592,265 in the 905 regions, according to TREB.
Townhouses saw the biggest price gains of all house sectors, up 5 per cent year over year to average $450,104 in the 416 region and $369,590 in the suburbs. That was despite an almost 15 per cent decline in townhome sales across the GTA.
Once again, TREB is citing last July's tightening of mortgage lending rules and the City of Toronto's double land transfer tax as factors in the slowdown in sales, which is happening in cities right across the country.
Source: Toronto Star