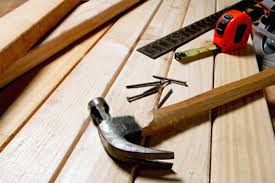 Hiring a plumber or electrician is a gamble when you don't know how competent they are. A new registry helps you check their credentials.
Houses need work. So, if you have a repair job to do — such as replacing galvanized plumbing pipes with copper pipes — who are you going to call?
I faced that dilemma when the city of Toronto came to put a water meter in my basement. The installers took a look at the galvanized pipes on the wall and said they had to be replaced.
I had to get the repairs done quickly. So, I called a plumber that I had found earlier at Homestars, a website that aggregates user reviews and rates contractors from 1 to 10.
Volodymyr Bartkov, owner of Mister Plumber, had done other jobs for me quickly, efficiently and at a reasonable price. He didn't disappoint this time, either, replacing the intake pipes a few hours after the installer's visit.
Hiring contractors online, even those with excellent ratings, carries a risk. How do you know they are certified and a member in good standing of a professional group?
Thanks to the Ontario College of Trades, you can check on the contractors you plan to hire. The college has a public registry, which says whether or not a tradesperson is certified.
When I entered Bartkov's name into the registry, I found he was an active member, a plumber (journeyperson's class) with a certificate of qualification and a clean record when it came to disciplinary actions or misconduct.
The Ontario College of Trades was created to attract new entrants and ensure there was enough supply of trades people for years to come. Improving consumer protection was a secondary goal.
The public registry, just one month old, offers telephone access as well at 647-847-3000 (locally) or 1-855-299-0028 (toll-free).
The Liberal government's decision to set up the self-regulatory trade college has generated controversy. Opponents call it another layer of bureaucracy, making it more costly for skilled individuals and companies to operate.
Critics have their own website, Stop The Trades Tax, where they urge people to sign petitions and write to their MPPs. Conservative leader Tim Hudak supports the campaign.
Meanwhile, the Ontario College of Trades is contacting the media, hoping to get favourable coverage from consumer advocates. I had several nudges from Argyle Communications, a public relations firm, before doing a story.
I also spoke to Ron Johnson, chair of the college's board of directors and a former Conservative MPP who served under former premier Mike Harris.
"There are almost 300,000 people in the public registry, which empowers consumers to verify the standards of the people they hire to work on their behalf," he said.
"It is the first of its kind in North America and the largest regulatory college in North America."
Ontario already has 44 other self-regulatory colleges for teachers, dentists, doctors, lawyers and psychotherapists, among others.
Membership in the newest college is compulsory for 22 trades — including electricians, plumbers, crane operators, sheet metal workers and hair stylists.
"It's illegal to say you're certified when you're not," Johnson says, adding that the college can issue fines against rule breakers. "The government has never protected the integrity of the certified trades before."
Does membership cost too much? The 300,000 members drafted into the college will pay $120 a year — not too stiff a price. Another 135 trades aren't required to join, but can opt for voluntary membership.
I'm all for expanding Ontario's self-regulatory colleges to skilled trades. This should usher in a more professional approach to protect the public from inferior services when they open their doors to contractors.