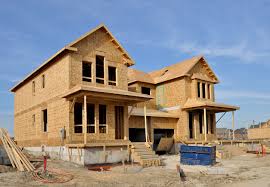 First-time buyers likely to feel impact of new CMHC restrictions as housing market starts to surge again.
First-time buyers are most likely to feel any impact of new restrictions introduced by the Canada Mortgage and Housing Corp. that appear to be aimed at further cooling the housing market and limiting Ottawa's exposure if house prices slump, banking and mortgage experts say.
But the impact is unlikely to be big, they add.
The federal housing agency has served notice that it is limiting guarantees it offers banks, credit unions and other mortgage lenders to $350 million per lender this month under its National Housing Act Mortgage-Backed Securities (NHA MBS) program.
CMHC had been given the okay by Ottawa to guarantee up to $85 billion of mortgage-backed securities for 2013, but an "unexpected increase in issuance volumes" resulted in those commitments having reached $66 billion by the end of July.
In a note to lenders last week, setting the August guarantee limit, CMHC said it will introduce a "formal allocation process" for the rest of the year's guarantee allotment by month's end.
Smaller lenders are expected to feel the restrictions far less than the big banks which have used the conversion of loans into securities with CMHC backing to tap money from a broad range of investors and offer mortgages at lower rates.
One bank economist estimated that steps the government has taken over the last year, coupled with the beginnings of a sell-off in the bond market, could push mortgage rates up anywhere from 20 to 65 basis points, or 0.2 to 0.65 of a percentage point.
While some housing analysts found the timing of the CMHC announcement curious, given that interest rates have already been edging up slightly as bonds have started to surge, others say the recent spike in home and condo sales in many major Canadian cities may have spurred Ottawa to act, yet again, to cool a market that has remained surprisingly resilient.
Home sales were up more than 16 per cent in Toronto in July, year-over-year, with increases reported in most major Canadian cities. Toronto prices were up eight per cent during the same period to an average of $513,246, according to figures released last week by the Toronto Real Estate Board.
"I think it's fair to say that Ottawa is incredibly, intensely focused on the housing market and the last thing they want to see is the market flare higher again," said BMO chief economist Douglas Porter. "They are doing whatever they can to guide it to a soft landing. They do want it to land."
Jim Murphy, chief executive of the Canadian Association of Accredited Mortgage Professionals, said he doesn't see the CMHC announcement so much as an attempt to slow the market, as "part of the policy of the current government to limit taxpayer exposure."
It is just another policy initiative, on top of four mortgage lending rule changes over the last five years — the last of which limited amortizations for homebuyers seeking CMHC-insured mortgages to 25 years, added Murphy.
"The consistent policy of this government has been to restrict or curtail its exposure – I would even say involvement – in the overall mortgage market," said Murphy. "Whether the housing market was really healthy or really slow right now wouldn't have made a difference."
Source: Toronto Star